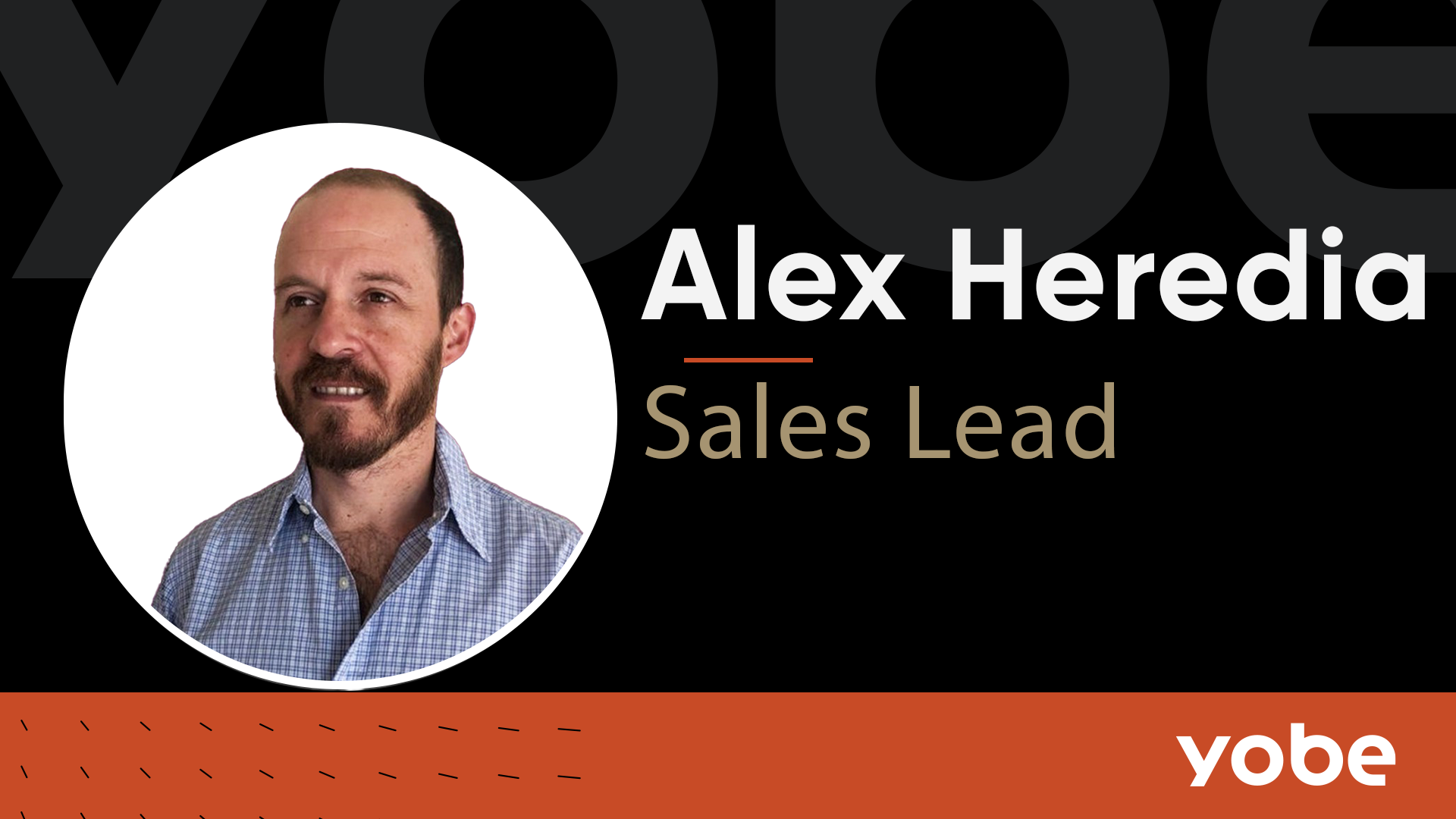 Boston, MA: May 23, 2022: Yobe is thrilled to announce that Alex Heredia has joined Yobe as a Sales Lead on our CAFE product line. Alex is an accomplished technology executive that has worked at leading companies like Genesys and Oracle in Business Development, Sales, and Leadership roles. Most recently he led the commercial initiatives at several Startups where he was responsible for expanding the client base, bookings, and company revenue. 
"Alex's experience in voice, specifically with solutions that improve the accuracy of Automatic Speech Recognition (ASR) platforms, adds a layer of depth to the CAFE team that we feel is key," said Ken Sutton, CEO of Yobe. "Alex's sales leadership and strong background in building top-performing sales teams will accelerate our market penetration. We are excited to have him on board!" 
Alex, will be responsible for growing Yobe's ARR over the next 12 months with a focus on developing new customer channels. "I am honored to join the Yobe team. The Yobe CAFE solution is perfectly positioned to help our clients experience the true potential of their voice platforms in everyday environments", stated Alex, "it's a great time to be in the voice business".
About Yobe: Yobe, takes an intelligent approach to a more human voice experience. Our CAFE, product line is an intelligent conversational audio front end that extracts valuable linguistic details and auditory biomarkers in dynamic SNR environments.
While traditional Audio Front Ends (AFE's) focus on standard audio problems like noise cancellation and signal separation, Yobe's CAFE is an adaptive, conversationally focused audio front end that strives to preserve linguistic and biological markers found in voice signals, we call this "Intelligent Listening".  Based on Yobe's ADL (Adaptive Discriminant Listening) solution, CAFE is a proprietary, on-the-edge, artificial intelligence engine that effectively listens for voice – in complicated audio settings. The technology is specifically designed for challenging signal-to-noise levels and extracts voices in a way that maintains the unique markers you need for accurate voice analytics without the introduction of any unwanted artifacts. CAFE enhances voice platforms at a level not previously seen before.