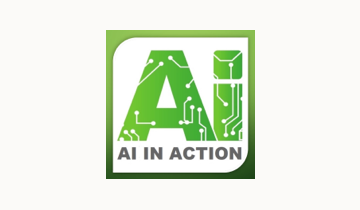 Welcome to episode 22 of AI in Action, the podcast that breaks down the hype and explores the impact that Data Science, Machine Learning and Artificial Intelligence are making on our everyday lives.
Powered by Alldus International, our goal is to share with you the insights of technologists and data science enthusiasts to showcase the excellent work that is being done within AI in the United States and in Europe.
Today's guest on the show is Hamid Nawab, co-founder and Chief Scientist at Yobe Inc. Based in Boston, Yobe are bringing AI into the world of signal processing to introduce intelligent behavior much earlier in the process with "Signal Processing That Thinks."
While processing signals acquired in "noisy scenarios," this type of advancement in technology enables platforms to accurately separate voices of interest from the background and near-field noise, in essence harnessing the "DNA" of individual voices.
This allows Yobe's technology to improve the overall sound quality and speech command accuracy for far-field applications and speaker identification platforms, which dramatically reduces error rates associated with noisy environments.
In this episode, Hamid will tell you about:
Yobe's work with signal processing for speech recognition
His research into the problem he was looking to solve
The inspiration to set up Yobe
Challenges of working with voice recognition technology
How Yobe helps make your smart devices smarter
Where AI and Machine Learning is heading in the near future